Learn how to apply your faith to wealth management.
Live teaching and discussion on a practical, biblical theology of investing.
How do I advise faithfully?
For many Christian advisors, this question has led to the development of many good distinctive practices. For example, with financial planning we see stewardship as a biblical principle that leads us to ask clients, "What would God have you to do with the resources he's entrusted to you?" Or with charitable planning, where we encourage clients to live lives of generosity in response to God's generosity towards us. When it comes to wealth management however, many struggle to understand what faith would mean: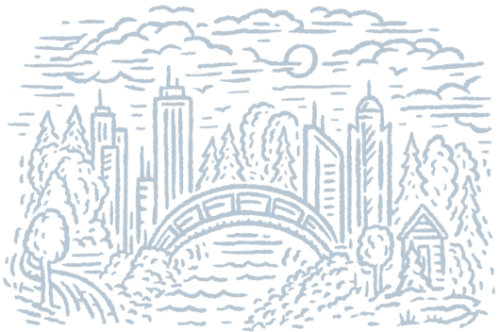 Does God care about the kinds of companies in which we invest?
Should investing for Christians look different than it does for the world?
How do I reconcile biblical convictions with my fiduciary duty to clients?
Overview of the Course
Live classes

Live guided peer discussion

Practical resources
In our 6 lesson course, we look to answer the questions above, by looking at God's calling to serve Him in our vocations, providing a practical, biblical theology of investing, and looking at how you as a financial advisor can practice faithful investing and advising in your vocation today.
This course is offered in two versions: a live online course, or a 2-day intensive at the Eventide offices in Boston.
Lessons
1

The Problem with Investing Today

Understand the world's story for investing. How did we get here? What are the practical and spiritual dangers of investing just like the world does?

2

God's Story for Investing: Good Products

3

God's Story for Investing: Good Practices

4

God's Story for Investing: Good Profits

5

6
This course is offered in two versions:
Live Online Course

Held over the course of 6 weeks through our online learning platform, this course includes a time of teaching and guided peer discussion. This course is offered four times a year.

$475

6 Weeks
60 Minute Lessons
Small Cohorts
Peer Discussion
Supplementary Resources


Sign up to be notified now for when registration opens.

Notify Me When Available

Live In-Person Intensive

Held over the course of two days at the Eventide offices in Boston, this intensive includes a day in a half of live teaching and peer discussion. It is offered three times a year, in the spring, summer, and fall.

$1,475

2 Days in Boston
15 Person Max
Harvard Tour
Access to Learning Platform

Sign up to be notified now for when registration opens.

Notify Me When Available