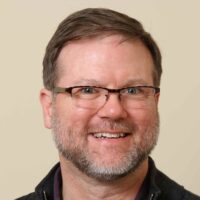 William Messenger
Executive Editor, Theology of Work Project
William G. Messenger is the Executive Editor of the Theology of Work Project, Inc., an international organization dedicated to bringing the Bible's insights into daily work, helping people find meaning and value, benefit society and co-workers, and face the challenges and opportunities of life at work. Its materials are available free of charge at www.theologyofwork.org.
Will was the Director of the Mockler Center for Faith and Ethics in the Workplace at Gordon-Conwell Theological Seminary from 1999 to 2008, and an adjunct faculty member there. He created and led the seminary's doctoral and master's degree programs in workplace leadership and business ethics. He is a fellow of the Seattle Pacific University Center for Faithful Business and teaches as a Senior Lecturer (adjunct) at Gordon College. He has and previously taught at Rensselaer Polytechnic Institute, Holy Cross College, and Laidlaw College Graduate School (New Zealand).
Will's board of directors service includes ArQule Inc., Life/Work Direction, and The Call to Work. He serves on the Lausanne Movement Advisory Board for Workplace Ministry. He has worked as a sales representative at IBM, corporate finance associate at Goldman Sachs, consultant at McKinsey & Co., and vice president of sales and marketing Advanced Metabolic Systems. Will is ordained in the Episcopal Church and formerly served as pastor of Charles River Church in Boston and assistant rector of All Saints' Episcopal Church in Belmont, MA.
Will graduated with a B.S. in Physics from Case Western Reserve University, an M.B.A. from Harvard Business School, a Master of Divinity from Boston University School of Theology and a Doctor of Ministry from Gordon-Conwell Theological Seminary. Will and his family live in Boston.